Award-Winning Hyundai Cars at Hyundai of Fort Myers
We're proud of every single new Hyundai model we receive here at Hyundai of Fort Myers. With their astounding safety, technology, and eco-friendly innovations, it's no wonder why Hyundai models are some of the most popular vehicles on the market.
Many different organizations have a lot to say about our Hyundai cars. Learn more about some of Hyundai's most well-deserved honors when you visit our dealership!
U.S. News & World Report Names Hyundai "2021 Best SUV Brand"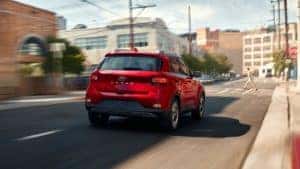 Looking for a great new SUV? U.S. News & World Report says to choose a new Hyundai SUV.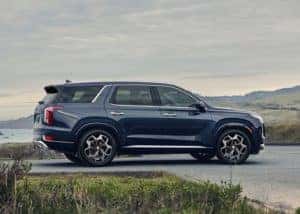 Hyundai SUVs like the Hyundai Venue and the Hyundai Palisade earned top-ranking awards from U.S. News & World Report for their reliability, performance, interior quality, and technology. From impressive features like surround-view monitoring to spacious third-row seating, it's no wonder why our Hyundai SUVs consistently come out on top.
Hyundai Safety Awards
The strong build quality of new Hyundai models constantly attracts five-star safety ratings from the NHTSA. However, it's much harder to earn a Top Safety Pick or Top Safety Pick Plus from the IIHS*, but Hyundai Motor Company has earned more Top Safety Pick awards than any other brand.
With their standard inclusion of Hyundai Smart Sense™ safety features like forward collision warning, lane keep assist, and automatic emergency braking, Hyundai SUVs are some of the most well-equipped vehicles on the market.

Green Car Awards
Thanks to advanced hybrid and electric models like the Hyundai Ioniq, it's no secret that Hyundai is doing its part to protect the planet. For example, The Car Connection named the Hyundai Sonata Hybrid its Best Sedan and Best Hybrid to Buy in 2021. This model also earned a CarBuzz Save the Planet award thanks to its exceptional fuel economy and green feature set.

2021 Hyundai Elantra Named "Best Economy Car"
The Hyundai Elantra made a strong showing in 2021 with its hybrid model earning the title "Best Economy Car to Buy" by The Car Connection. It also shared a Kelley Blue Book® Best Buy Award with the Hyundai Kona Electric and Hyundai Santa Fe in their respective classes as well.
As a bonus, the 2021 Hyundai Elantra was also named the 2021 North American Car of the Year, which we're especially proud of!

Hyundai Accent Takes Top Honors
The Hyundai Accent is going to need a special shelf at Hyundai's headquarters for its grand list of accolades. Besides taking home top honors in its class from Consumer® Guide, it also took top honors in several U.S. News & World Report competitions, including "Best Subcompact Car for the Money."
If those weren't enough, Vincentric also bestowed the Hyundai Accent with an award of its own, naming it the "Best Value in America" for the second year in a row.
Visit Hyundai of Fort Myers today
Whether you're interested in testing out the eco-friendly features in the Hyundai Sonata Hybrid or the tech amenities in the Hyundai Palisade, we're ready to help. Stop by Hyundai of Fort Myers today to see what we have in stock!
*With select driver assist aids and headlights; speak to our Hyundai dealers for details.